Coral Harbour Base, 08 JUL '18 (RBDF): Her Majesty's Bahamian Ship (HMBS) Madeira apprehended a Dominican fishing vessel for poaching in Bahamian waters on Sunday morning.  After receiving information of 3 foreign vessels in the area of Guinchos Cay, HMBS Madeira, under the command of Senior Lieutenant William Sturrup was immediately dispatched to the area to investigate. A 70-foot steel hull Dominican Fishing Vessel 'Ronnie' was apprehended approximately 20 nautical miles south east of Cay Lobos with 46 Dominican fishermen.
Further investigations resulted in the discovery of a large quantity of fishery products onboard.  Two other Dominican Fishing Vessels that were in the vicinity fled the area into Cuban waters.
This latest incident follows the apprehension of an American sailing yacht with 6 American nationals on Friday afternoon, July 6th, 2018, by the Exuma Cays Land and Sea Park Warden with the support of Defence Force Marines assigned to the Park.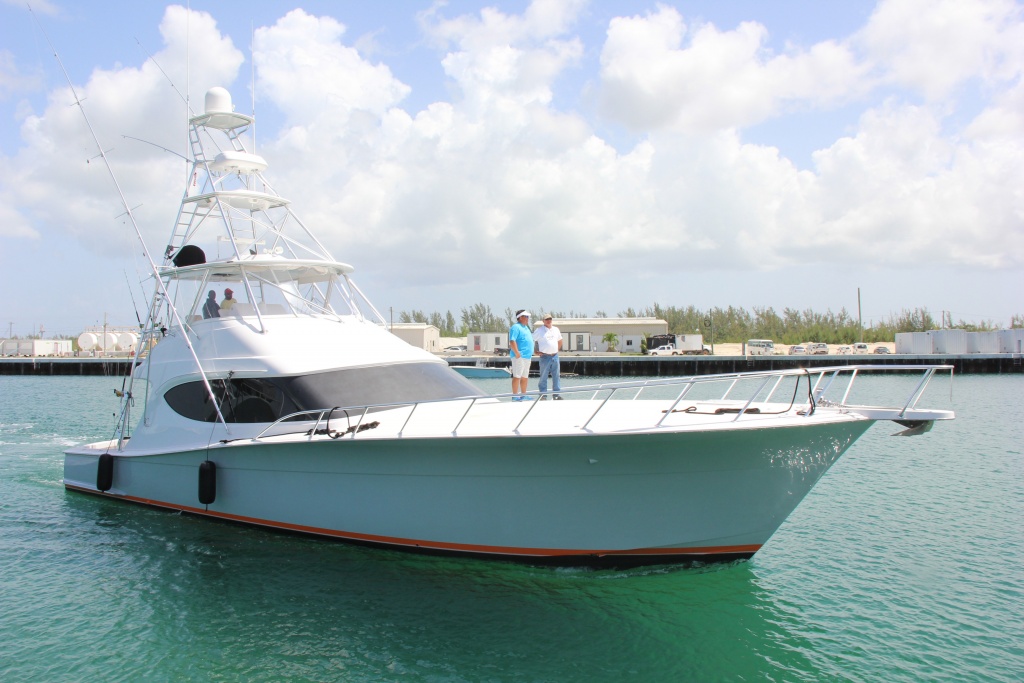 While conducting a routine patrol approximately one and a half miles southeast of Warderick Wells Cay within the Exuma Cays Land and Sea Park, Defence Force Marines assigned to the area, along with the Park Warden spotted a 63 foot American registered pleasure craft with six Americans onboard.
A further search of the boat resulted in the discovery of an undetermined amount of scale fish onboard. The men were cautioned and taken into custody.   Patrol craft P-45 coxswained by Chief Petty Officer Theodore Thompson was dispatched to the area, and brought the men and their catch to the capital on Saturday morning.
The apprehension occurred shortly after the closing ceremony for a week-long Marine Conservation Workshop for Law Enforcement personnel at the Defence Force Base that was hosted by Bahamas Reef Environment Educational Foundation.
Prior to that, Defence Force patrol craft HMBS Durward Knowles apprehended 4 Dominican fishermen aboard a 50-ft Dominican fishing vessel for poaching on June 16 on the Great Bahama Bank. This arrest was the result of close collaboration with the Bahamian fishing community.  These men have since been charged before the Nassau courts.