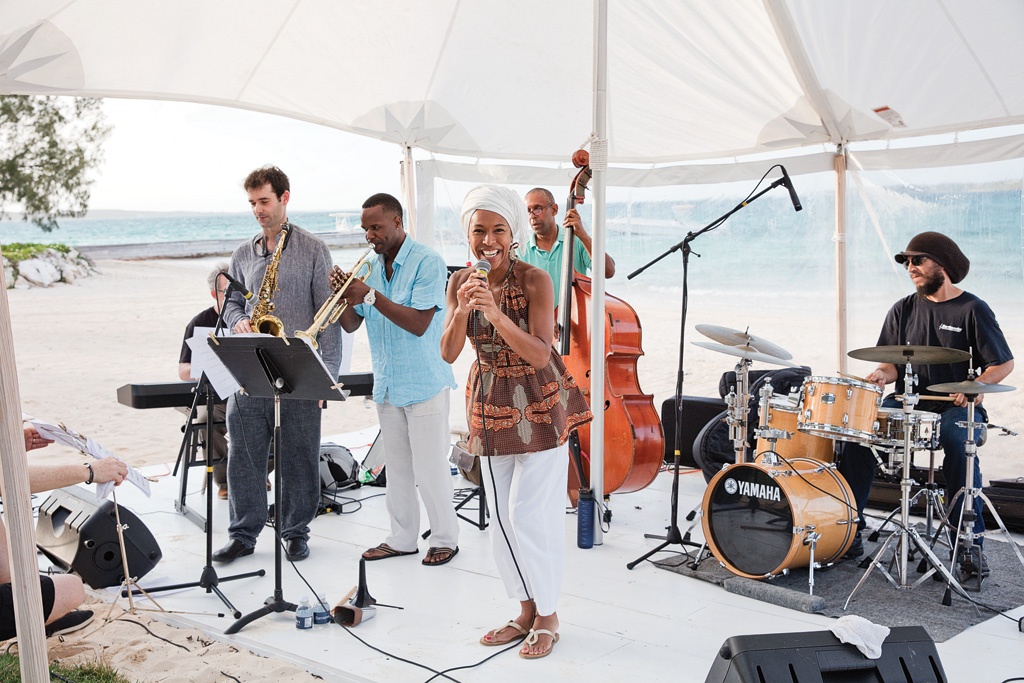 The 6th annual Eleuthera… All That Jazz 2018 took the island by storm on the weekend of Wednesday, April 11th to Sunday, April 15th, with a series of exciting jazz performances at locations throughout Eleuthera, from mesmerizing beach fronts, to the hopping good time atmosphere at the Governor's Harbour fish fry, amazing ocean fronts, to jazz vespers at the historic St. Patrick's Anglican church and the signature Saturday evening concert under the pavilion at the Leon Levy Native Plant Preserve on the Banks Road.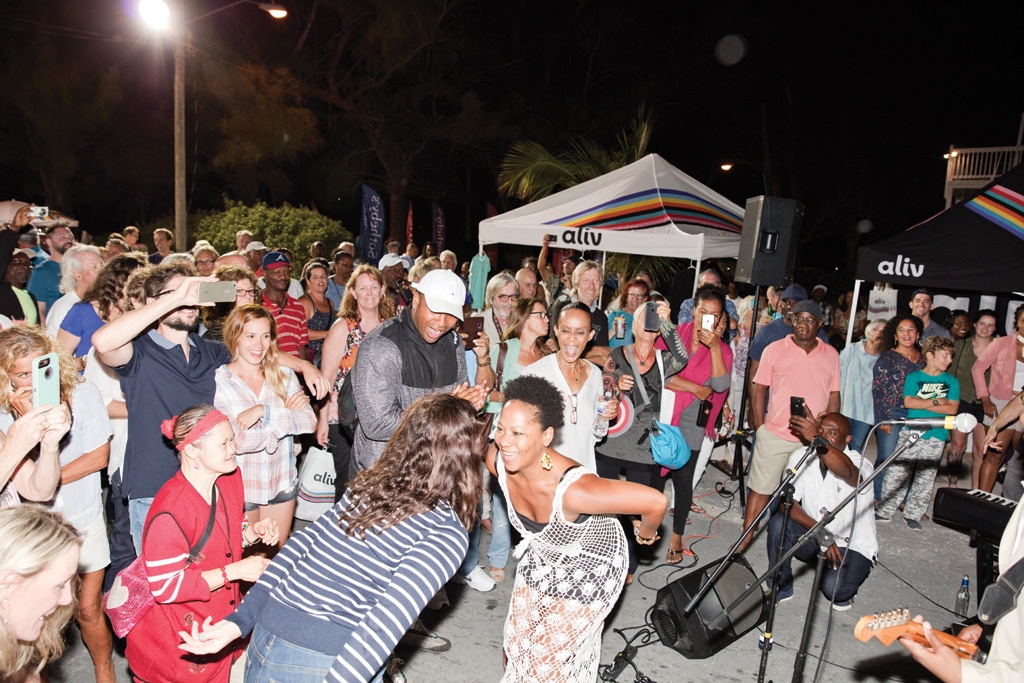 Capacity audiences were treated to fantastic performances, and wowed once again this year by renown headliner, Myra Maud's captivating melody and spirit. The incredibly talented line-up included a number of Bahamian artists, including: vocalists, Osana Neely and Mya Curry, as well as musicians; Kevin Dean, Tino Richardson, Lamont Gibson, and Adrian d'Aguilar and The Jazz Cats. International artists, included; Italian saxophonist, Tommaso Starace; composer, arranger, and pianist, Massimo Colombo, also of Italy; The Steve Koven trio, with artists, Steve Koven, Rob Clutton, and Anthony Michelli; along with young jazz sensation Solomon Hicks.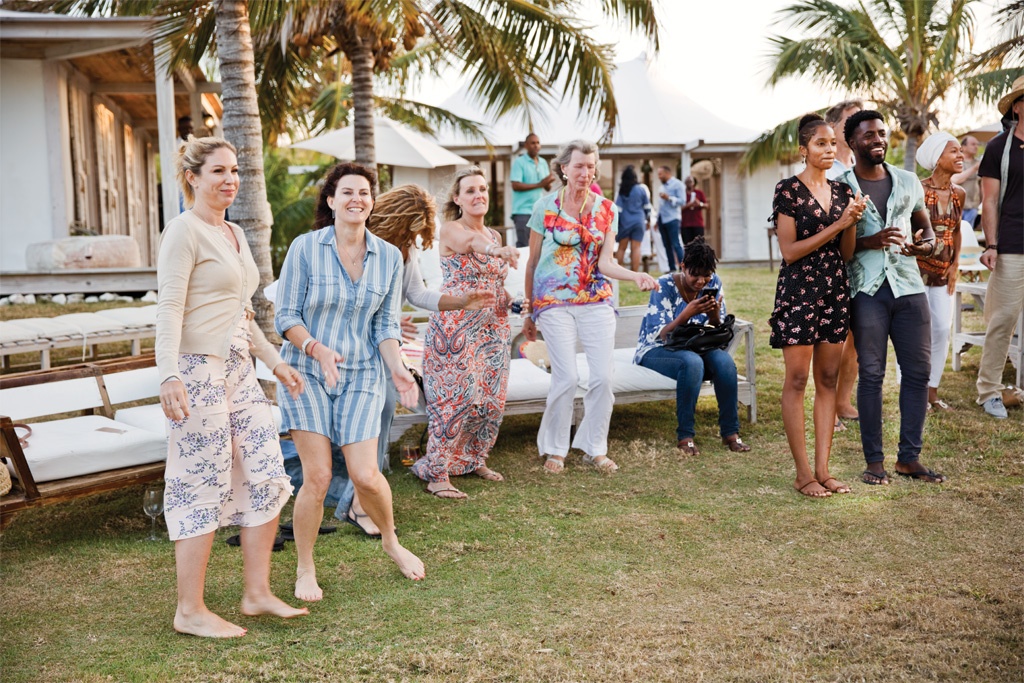 The jazz performers took time out on Saturday morning, April 14th, during the education segment of the Jazz festival weekend, to meet with groups of young Eleutheran students, at the Haynes Library, to introduce them to their favorite instruments as well as vocals. Along with new performance locations, a new education outreach segment was added to the line-up of activities. On Thursday morning, April 12, students at the Governor's Harbour Primary school were treated to a music education session, led by musician and educator, Steve Koven, along with several of the performing jazz artists.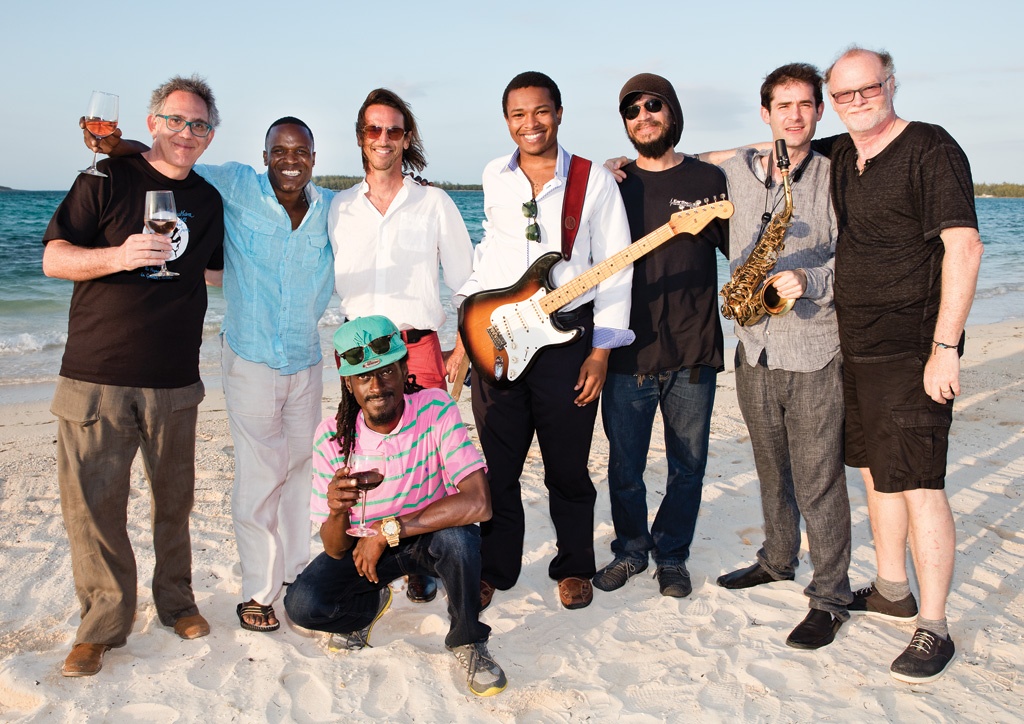 All students at the school were gathered together and watched and listened as the artists spoke with them about music, instruments, and vocals, and took them through interactive sessions learning about different concepts of music and communication and sounds. Following the unique session, Steve Koven, commented, saying, "It was a total success. These are beautiful kids. They were very engaging and interactive and appreciative. We should be doing this more on this island. The youth of the island need to be exposed to creativity and new ways of thinking… This is my second time in the Eleuthera, All That Jazz Festival. We were here last year with my trio, the Steve Koven Trio from Canada. I'm an educator, and I teach at York University in Toronto, and education is essential, because it gives us inspiration and goals in life to become better people."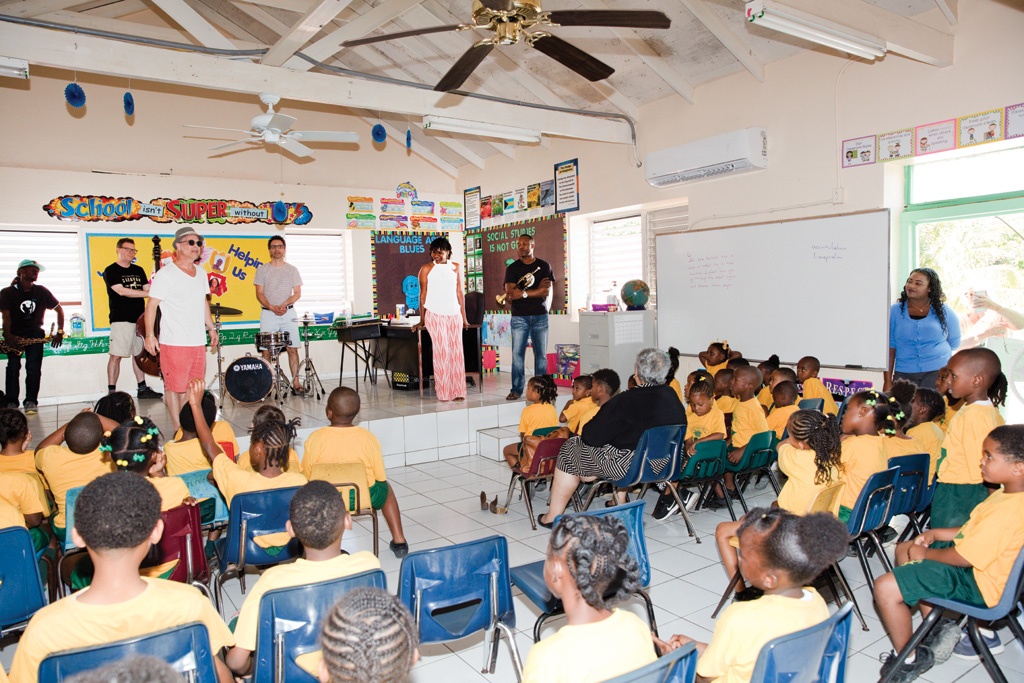 Principal, Mrs. Tanya Pinder, said that the event would act as a further push to formalize a music program at the school, "This was awesome. We've been trying to get a music program at Governor's Harbour Primary. Just having the children interact – music sets the tone, and widens their thinking. I'm a big fan of music in the schools." Mya Curry, Bahamian vocalist out of New Providence, also enjoyed her experience, saying, "It was awesome. I was a bit nervous because I wasn't too sure what to expect from the children, but I should never have doubted. The kids were great, and I would totally come back, they wouldn't even have to ask me. I will be back here. My passion is music and singing, which I started at a very young age, and with the help of the Jazz Cats, I was able to experience and learn even more."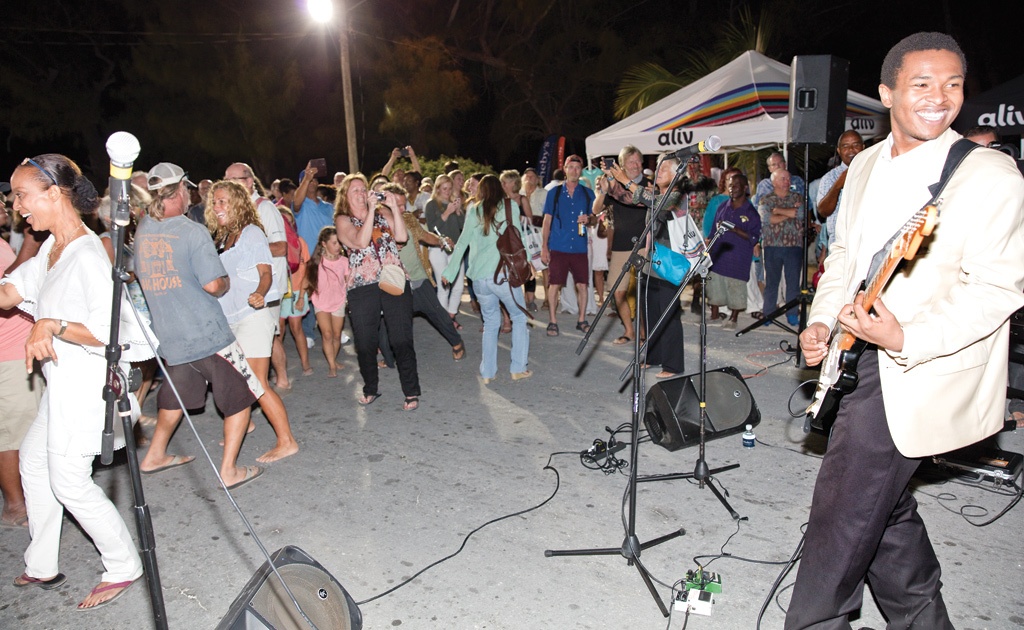 Tino Richardson, a Bahamian saxophonist and full-time musician who regularly plays with the 'Tingum Dem' band, the Jazz Cats and others, raved about his experience, "This is my sixth time with the Jazz Fest, which I've taken part in since the beginning, but it's my first time at this school. I felt that this was more intimate with the kids. This is what we need, rather than children at home listening to negative music, listen to some jazz and learn something. We need to do this sort of interaction with children throughout the islands. We have a bunch of hungry, talented kids that just need the right kind of attention." Anthony Michelli, on drums with the Steve Koven Trio, also appreciated his time with the young students, "The children were attentive and interested and just fun, with a great spirit, so it was a pleasure to bring our music to the school here."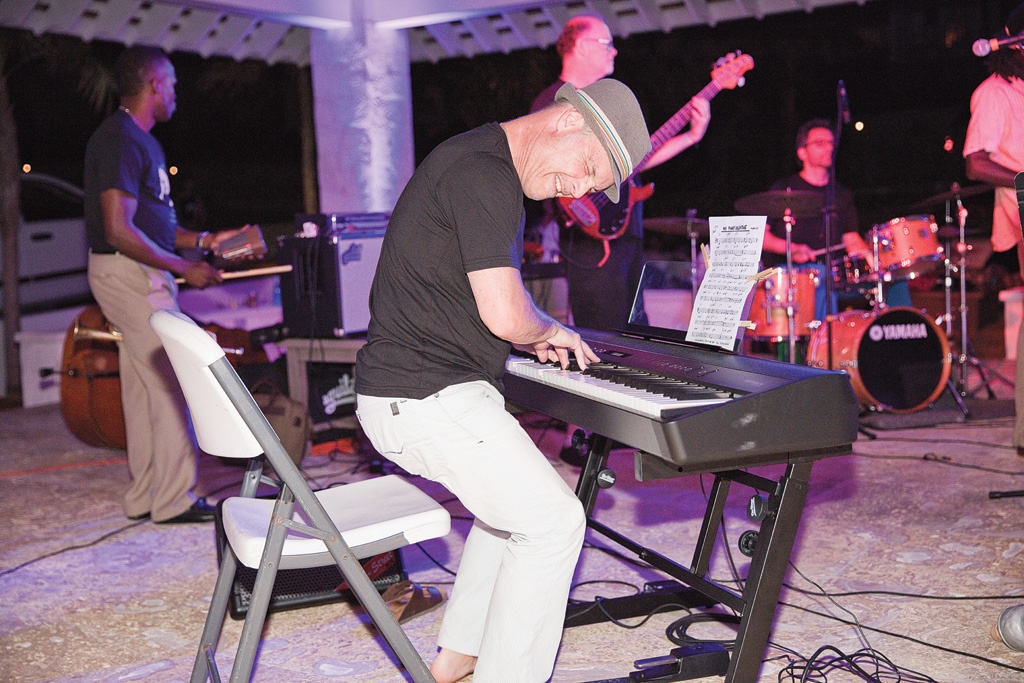 Patricia Oakes Leigh-Wood founder and chairperson of the Jazz Fest also came away from the interactive school session with a very positive view of the new activity, "We've been doing the educational sessions by the Haynes Library on the Saturday mornings, and it's the first time we've come to the Governor's Harbour Primary school. They invited us and we said yes, if you guys can get the kids together, we'll do it. There was a little bit of a challenge today, because of the power outage, which meant that we couldn't have any instruments that needed power. But, Steve Koven, who ran this, he said, it doesn't matter – we will make music with everything we possibly can – our feet, our hands, everything. That teaches the kids also that you don't have to have an expensive instrument. Where did rake and scrape coming from? I think it was great – I loved it. The kids clearly loved it, and Steve loved doing it. Mya from Nassau did the vocals, and she loved the kids. It was just wonderful, and I was really pleased."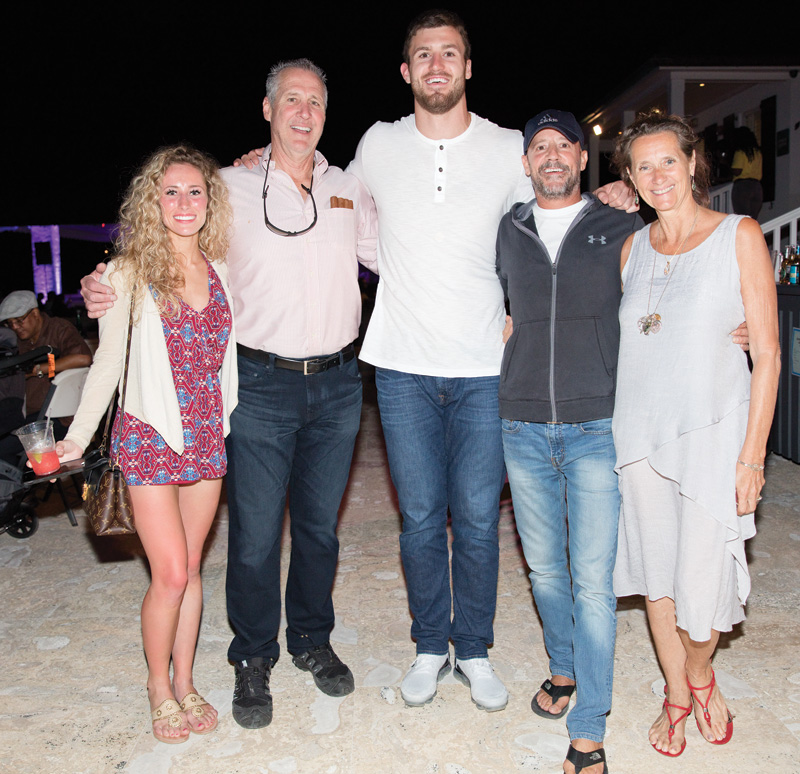 Direct proceeds from the Jazz Fest event supports the Haynes Library, while the wider impact supports others throughout the Eleuthera community. For more information, E-mail: eleutheraallthatjazz@gmail.com, Website: www.eleutheraallthatjazz.com or reach out to the Haynes Library at 242-332-2877.