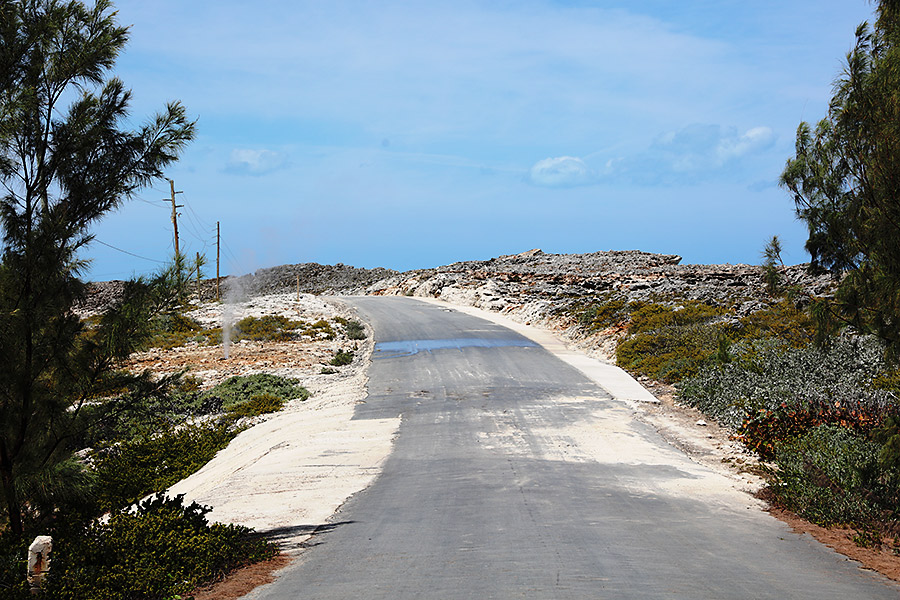 (North Eleuthera, Bahamas) – Engineers from the Ministry of Works in New Providence were on the ground in Eleuthera on Friday morning to make assessments of the extent of the damage at  the Glass Window bridge and surrounding areas.
Mr. Robert Moses Deputy Director and Chief Engineer with the Ministry of Works stated after their morning investigation that the bridge was found to be structurally sound. As a result of their findings, the Glass Window bridge was  officially opened at 5 PM on Friday evening March 9, 2018.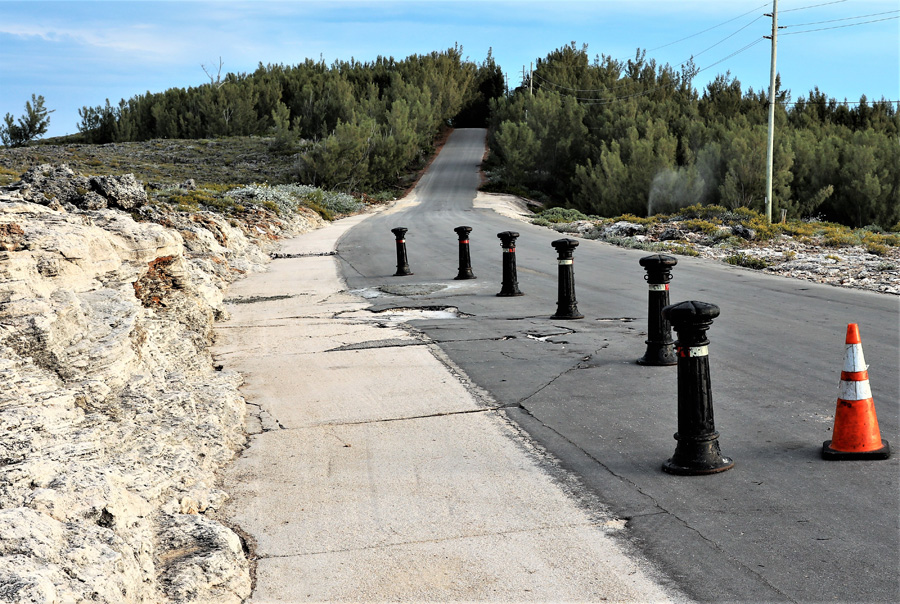 Mr. Moses, cautioned that there were a number of damaged areas of roadway along the northern and southern approaches to the Glass Window bridge, so motorists would have to drive very cautiously as they approach and cross over the bridge.
He added that it would be open to small vehicular traffic only at this time.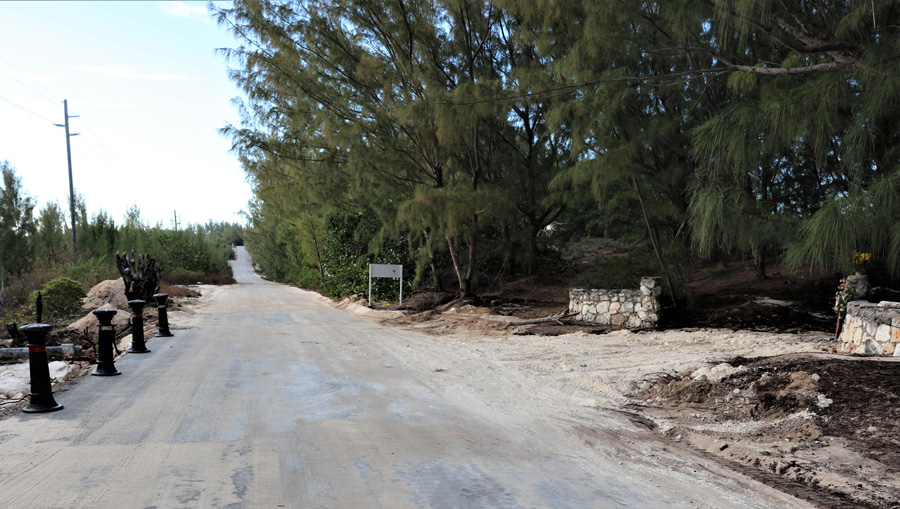 During the assessment Mr. Moses was accompanied by his colleague, Mr. David Cox, Engineer with Ministry of Works for Family Islands, also, Member of Parliament for North Eleuthera Mr. Rickey Mackey, Administrator for North Eleuthera Mr. Ivan Ferguson, Central Eleuthera district local government Council Chairman Mr. Roderick Pinder, Deputy Chairman Mrs. Dina Johnson, and Mr. John Gibson, Manager with Ministry of Works in Eleuthera.