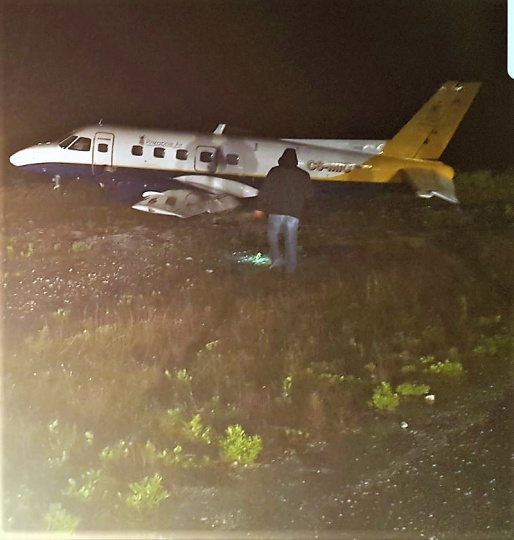 (Governor's Harbour, Eleuthera, The Bahamas)  At about 8:00pm on January 9th, 2018, a Pineapple Air Charter Flight from New Providence to Governor's Harbour experienced apparent landing gear failure upon landing at the Governors Harbour International Airport in Central Eleuthera and skidded off the left side of the airstrip, authorities confirmed.
There were fifteen (15) passengers on board the airplane, along with two (2) pilots. It was reported that one passenger received minor injuries, and that they were examined by Emergency Medical Services (EMS) on scene and referred to the Levy Medical Clinic for further evaluation.
Authorities noted that there was inclement weather at the time of the landing incident.
The Governor's Harbour International Airport was subsequently closed to air traffic following the incident.  It was reopened shortly after 1pm on Wednesday, January 10th, 2018, after being visited by personnel from the Airport Authority and Civil Aviation.