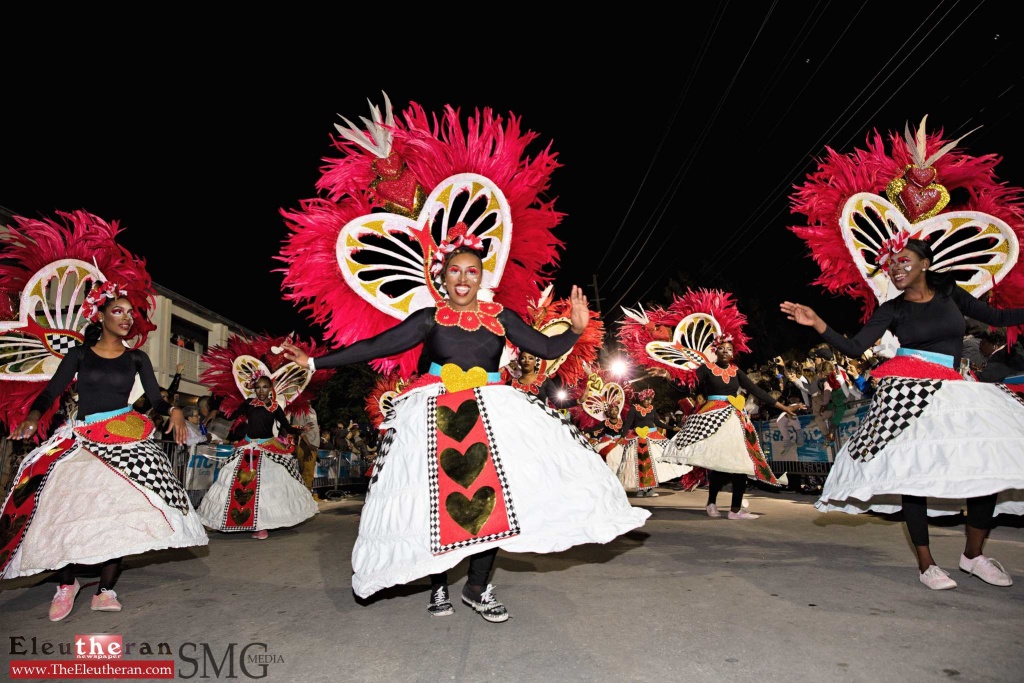 Overall Winners of the Eleuthera Junkanoo Festival Parade Competition 2018, as well as winners in various categories were announced on Sunday evening, January 7th.  The Savannah Sound Lucayans, who were more of a fun group, bringing exciting music and energy and a show of real community spirit to their performance, came in fifth with a total of 2,420 points.  The remaining four large groups, all brought a tremendous level of creativity and high energy performance to Saturday night's spectacle.  Tarpum Bay's Unity Builders, was announced in fourth position with 4,055 points, and The Harbour Boys came in third with 5,019 points.  The final two large groups put up a fierce competition with just 85 points separating them in the final tally.  Rock Sound's New Vision came in a very close second with 6,807 points, and for the second year in a row, Harbour Island's Warriors took the Overall Champions Title with 6,882 points.
Governor's Harbour, Harbour Boys Gallery  (79 images)
Cash prizes and trophies were awarded to each competing group, beginning with $500 for fifth place, up to $2,500 to the Overall Winners.  Trophies were also awarded for first through third positions in the categories of best banner, music, choreography, lead piece, off the shoulder piece, and performance.  Briland's Warriors walked away with best titles in performance and choreography.  Rock Sound's New Vision ran away with the best music title, while The Harbour Boys just edged the larger groups in banner, lead piece and the off the shoulder categories.
Tarpum Bay Gallery  (83 images)
…