–
One week before Christmas, COCOA Coffee House Harbour Island, in cooperation with Space to Create & The Lonesome Photographer hosted its first annual Unity Rush, A Junkanoo Themed Community Event & Book Signing. The event was very well attended by locals, visitors and expatriates, many of whom, had never experienced Junkanoo.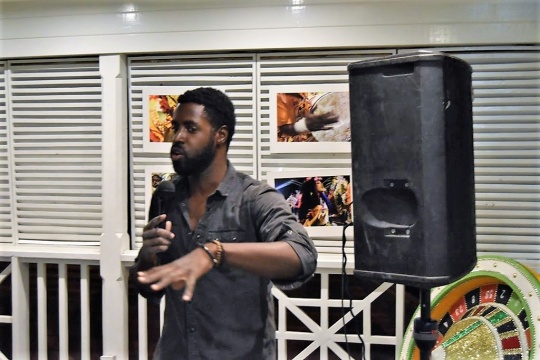 "This event, while originally intended to be a book signing for Alesandro Sarno's (The Lonesome Photographer) new book 'Junkanoo – The Spirit of a People', blossomed as we saw the need to unite local Junkanoo groups, locals and visitors to create a Junkanoo experience like no other in the country" says Ryan Austin, Co-owner of COCOA Coffee House and event organizer.
"We are very pleased to work with Alesandro for this book signing event" says Ryan. "His new coffee table book is the perfect commemorative gift for Junkanoo lovers the world over." Alesandro was stationed upstairs and sold multiple uniquely signed copies of his new book. He also printed and framed a photograph for auction with proceeds to benefit Space To Create. "We are encouraging persons to stop into the Princess Street Gallery on Harbour Island to purchase this photograph, there is only one copy, hopefully it has been sold by now, if not, it would mean so much to the kids for someone to purchase this photo."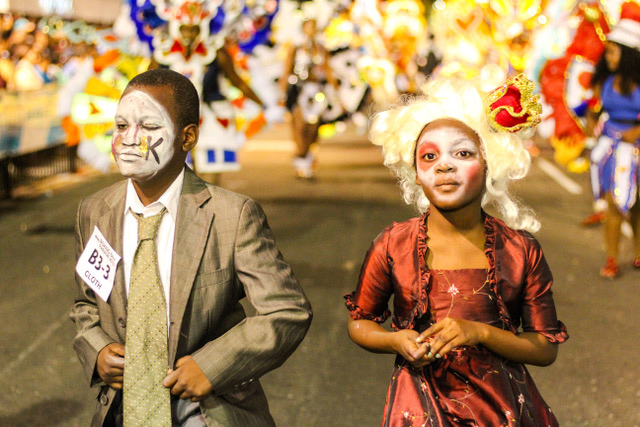 The event was setup similar to a block party, upstairs on COCOA Coffee House's new deck was the book signing, food and wine (proudly provided by Bristol Wines), downstairs on the terrace was the performance stage for the Rake and Scrape band along with the local ministry of tourism selling Junkanoo tickets for the Boxing day parade in Harbour Island. On the grassy garden, was the interactive stations where attendees learned how to beat the goat skin drum in rhythm, paste a Junkanoo costume and also, a special treat as Octis Organics served their specialty bush teas and organic salt scrubs. Lastly, in the street, attendees socialized and waited anxiously for the nights close out event, The Unity Rush!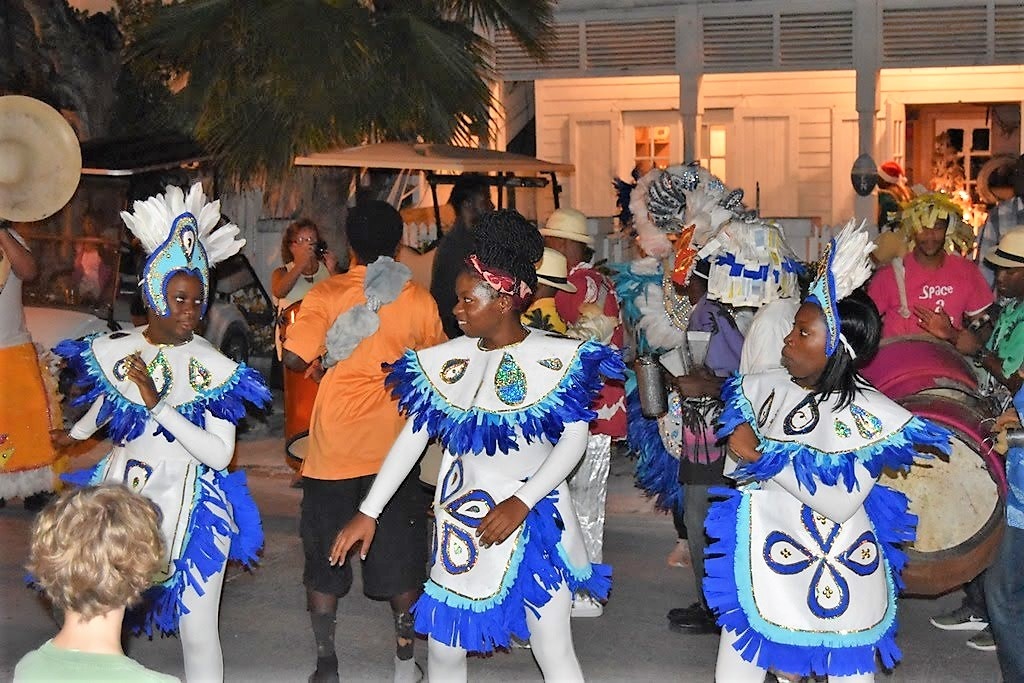 To create this unique experience COCOA Coffee House teamed up with Space To Create & their sister program Space To Rush, both headed by Mr. Will Simmons an educator and youth organizer based in Tarpum Bay, Eleuthera.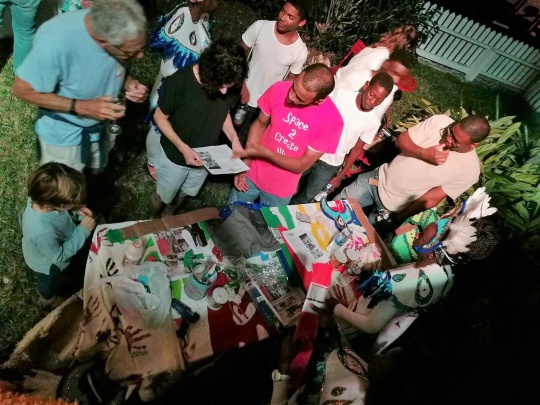 "The Space To Rush component was essential to make this event both unique and successful" says Ryan. Traveling from South Eleuthera to Harbour Island, Mr. Simmons brought a group of students that consisted of a Junkanoo Band, a Rake and Scrape performance group and true Junkanoo artisans. Ryan further stated "The kids from Space To Rush were so disciplined and performed marvelously, they kept the attendees entertained and when they performed, they gave their all, we were not left wanting." As it turns out, the Space to Rush group left such an impact, that they were invited to the Harbour Island Boxing Day parade to perform and recreate the interactive tables which would allow visitors and locals alike to create Junkanoo customs live at the parade.
The last event of the night was a very special treat. The Unity Rush! The intention was to have both large Junkanoo Groups in Harbour Island along with Space to Rush all perform together. Unfortunately, one of the groups could not make it, but the show did not stop. The Zulu Dancers showed up in a major way. They used the opportunity to make this event a practice ground for their main event on Boxing Day and so they brought Junkanoo dancers, as well as an entire Band Section. "We would like to send a huge thanks to the Zulu Dancers Junkanoo group who opened their Junkanoo Shack (headquarters) to us. They provided us with as many fully finished pieces as we wanted to decorate our event. We are so thankful for their open community spirit" says Ryan. Speaking with Troy one of the leaders for The Zulu Dancers he stated, "Hey, it's for the kids, we'll do anything for the kids." And boy did they!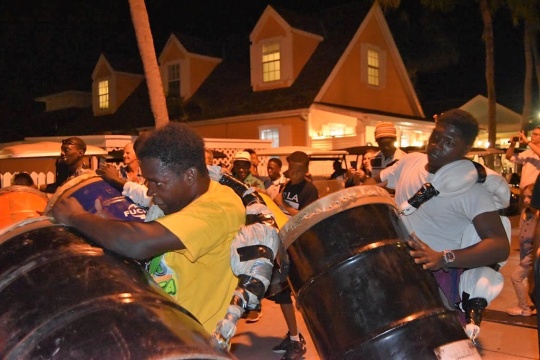 If you are looking for opportunities to support the Space To Create or Space to Rush program please email Will Simmons at will.oceanview@gmail.com.
Copies of Alesandro Sarno's book can be bought online by contacting him directly asarno@me.com.
COCOA Coffee House is located at Valentines Resort, Harbour Island and is open daily from 7am – 5pm.