(Governor's Harbour, Eleuthera, Bahamas) – The award-winning film "Cargo", the largest Bahamian film project ever, will host two Gala Premiere events in Eleuthera. The film will premiere for one night only in Governor's Harbour on Wednesday, November 22 and in Harbour Island for one night only on Saturday, November 25.
Written and directed by acclaimed Bahamian filmmaker Kareem J. Mortimer, this action filled human drama tells the story of Kevin, a Bahamian fisherman with a gambling addiction in Nassau, who takes a job smuggling Haitians to Florida in a desperate ploy to support his family.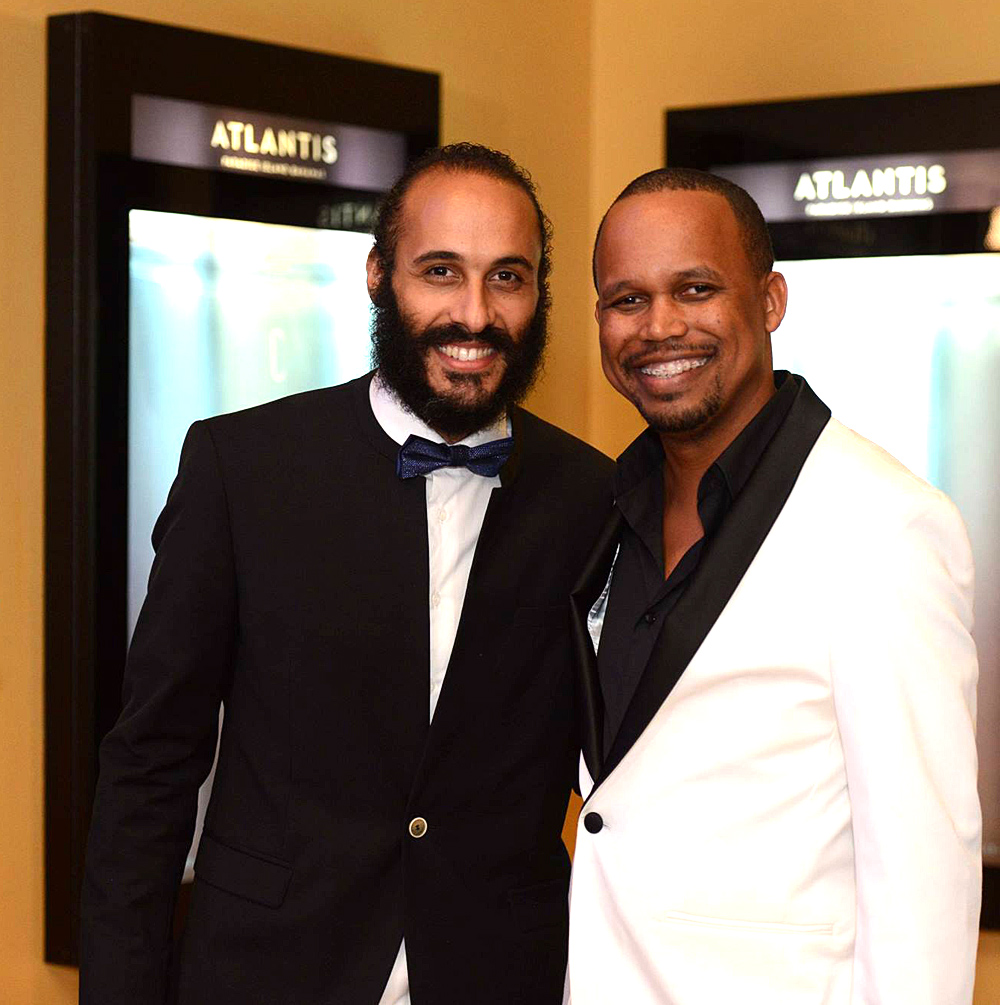 The Governor's Harbour premiere will commence with a welcome cocktail reception with complimentary cocktails and hors' d oeuvres at the Buccaneer Club, followed by the film screening at 7pm at the Princess Theatre. An after party will follow.
The Harbour Island premiere will be held at the Ocean View Hotel, with a cocktail reception at 6pm featuring complimentary wine and hors' d oeuvres followed by the screening at 7pm and an after party to follow.
"Cargo", produced by Bahamian production company Best Ever Film Ltd., won a 2017 Bahamian Icon Award ahead of its release as well as the Amnesty International Human Rights Award at the 2017 Trinidad+Tobago Film Festival.
The film stars Warren Brown, Gessica Geneus, Omar J. Dorsey, Jimmy Jean-Louis, Persia White and Sky Nicole Gray.
"'Cargo' is the culmination of seven years of raising money, writing, researching and looking within to make a work of art that we are ultimately proud of," stated Kareem J. Mortimer. "Eleuthera holds a special place in my heart and I am especially excited to share Cargo with this audience."
The film is a feature length version of Mortimer's award-winning short film Passage, which was released in 2012 and won ten awards including an African Movie Academy Award and a Bahamian Icon Award.
"In 2013 I received an offer of 1 million dollars to produce 'Cargo', with the caveat that the film be produced in Puerto Rico," stated Mortimer. "With no subsidies for the local film industry, producing 'Cargo' in The Bahamas meant much higher production costs. Despite the higher costs, we made the very important decision to shoot 'Cargo' exclusively in The Bahamas. This is a Bahamian film, and we were resolute in producing it here, in the Bahamas, the place we call home, the place that inspired this film."
"Cargo" began filming in October 2015. More than 80 Bahamians worked on the film, serving as the heads of major departments including Locations, Production Design, Catering and Hair and Make-Up. Cargo stars talented Bahamian actors as well as established and recognizable British, American, Jamaican and Haitian actors.
Kareem Mortimer is an award-winning Bahamian filmmaker and video artist whose work has been distributed in more than 40 countries. Over his career, he has won more than 30 awards for his projects. His work has been reviewed by the New York Times, Variety, IndieWire and The Hollywood Reporter.
"Cargo" received rave reviews after three sold out screenings in New Providence. Eleuthera is the first stop on the "Cargo" Bahamas Gala Premiere tour. Screenings are also scheduled for Freeport, Grand Bahama on December 8, and dates for Marsh Harbour, Abaco and Georgetown, Exuma will be announced soon.
The Cargo trailer, which has gone viral, receiving for more than 4,000 shares in just 4 days, can be viewed online and tickets to the premieres in Governor's Harbour and Harbour Island can be purchased at www.cargopremiere.com. Physical tickets can also be purchased at the Buccaneer Club or Haynes Library in Governor's Harbour, and the Ocean View Hotel in Harbour Island.