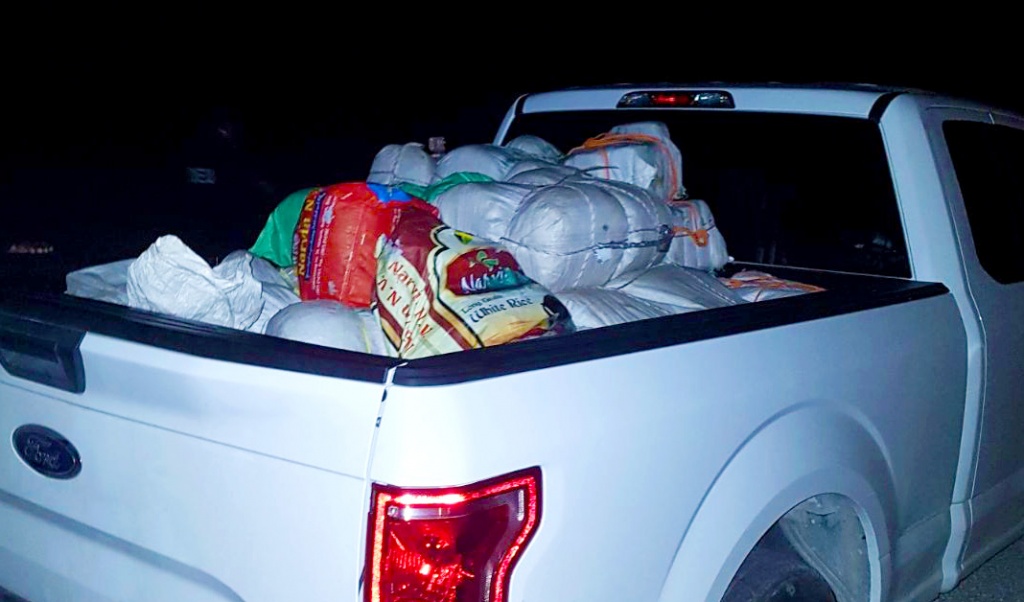 According to reports, sometime around 2:30 pm on Thursday, 9th November, 2017, a joint drug operation conducted by Officers from the Eleuthera Division and Drug Enforcement Unit (DEU), acting on intelligence, and assisted by US Drug Enforcement (DEA) Agents, resulted in a large seizure of marijuana.
The Officer in Charge of the Eleuthera District led a team to an unoccupied residence located in Governor's Harbour.  He was later joined by a team of DEU and DEA Officers.
The search of the residence led to the discovery of  (77) bales of suspected marijuana, valued at approximately 3 million dollars.
A portion of the drugs were flown into New Providence later on Thursday night, with the remainder slated to be flown out on Friday morning.
Investigations are ongoing.
Update (Saturday, November 11th):
Authorities have confirmed that three local men were taken into custody on Friday, November 10th, 2017 in connection to the large drug seizure at an unoccupied residence in Governor's Harbour on Thursday, November 9th, 2017.  The three men, who are all from Governor's Harbour were transferred to New Providence by DEU Officers and are currently being held for questioning.
Update (Friday, November 17th):
Authorities confirmed that two of the men taken into custody on Friday, November 10th, 2017, were released on Tuesday, November 14th, 2017, while the third suspect was arraigned before the magistrate's court in New Providence on Thursday, November 16th, 2017.