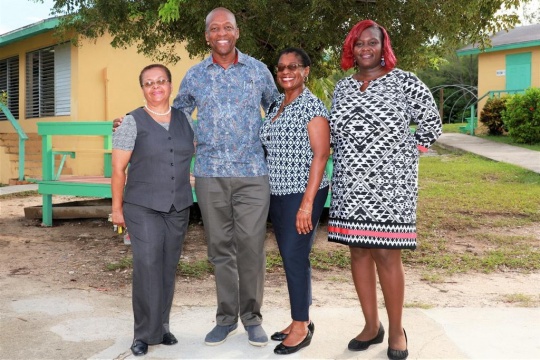 (Central Eleuthera, The Bahamas)   Attorney, Alfred M. Sears, Esq., former Parliamentarian and Cabinet Minister, was in Central Eleuthera on Wednesday and Thursday, September 27th-28th, by invitation of the Rotary Club of Eleuthera, continuing his book tour, "A Community Life", a memoir describing his compelling and inspiring life story, having gone from reform school to becoming the Attorney General and Bahamas Minister of Education.
Mr. Sears, accompanied by his wife, Marion Bethel, visited seven schools on island during the two-day visit, speaking with students in both the primary and high schools about his life experiences and pursuing his dreams, despite the obstacles he had faced.  The school tours began on Wednesday morning  with the primary schools.  First stop was Emma E. Cooper primary in Palmetto Point, followed by Governor's Harbour primary and the School for Exceptional Learners, before the group, which included representatives from the Rotary Club of Eleuthera, as well as retired educator, Mrs. Karen Crean, went on to James' Cistern Primary and finally P. A. Gibson Primary in Hatchet Bay.
On Thursday morning, the staff and students at the Central Eleuthera High School welcomed Mr. Sears, and later in the afternoon, he presented to students at the North Eleuthera High School.  Mr. Sears spoke eloquently to the high school students about his life story outlined in, 'A Community Life'.  Students were highly engaged with Mr. Sears' presentation which detailed his experiences as a young boy growing up, including his life-changing time spent in reform school.  Mr. Sears generously gifted each of the schools with copies of his book for their library collections.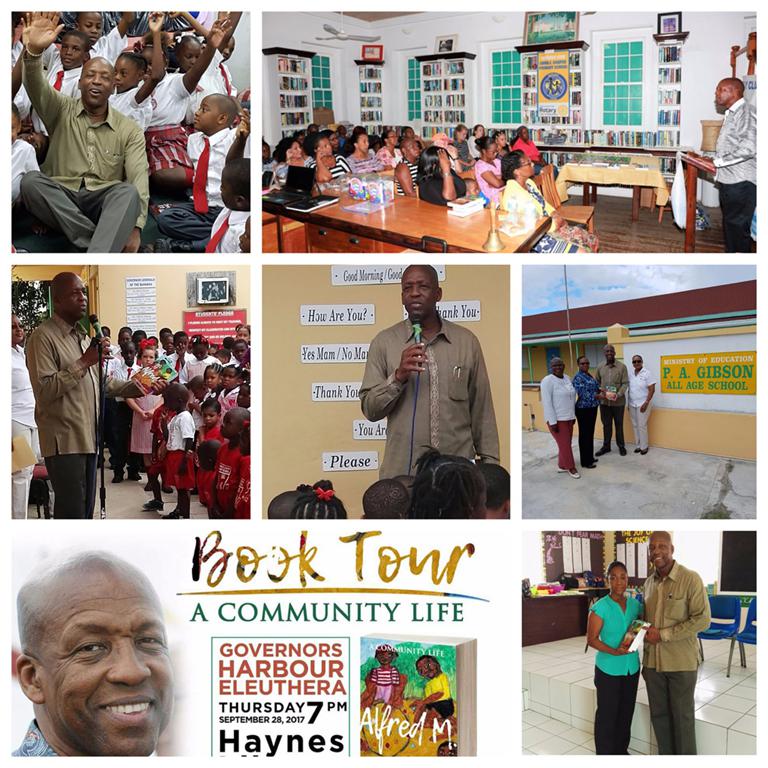 During an interview with The Eleutheran Newspaper, on Thursday, Mr. Sears revealed that he had been inspired to write his memoirs after a friend encouraged him to do so, who had seen a speech given by him to students at R. M Bailey High during their graduation ceremony in 1990, in which he had shared some of his unique life story.  The resulting book, which has now been shared with numerous schools and people across the island, intertwines his story with that of his mother's, Winifred Delores Sears (nee Finley, originally from Bannerman Town).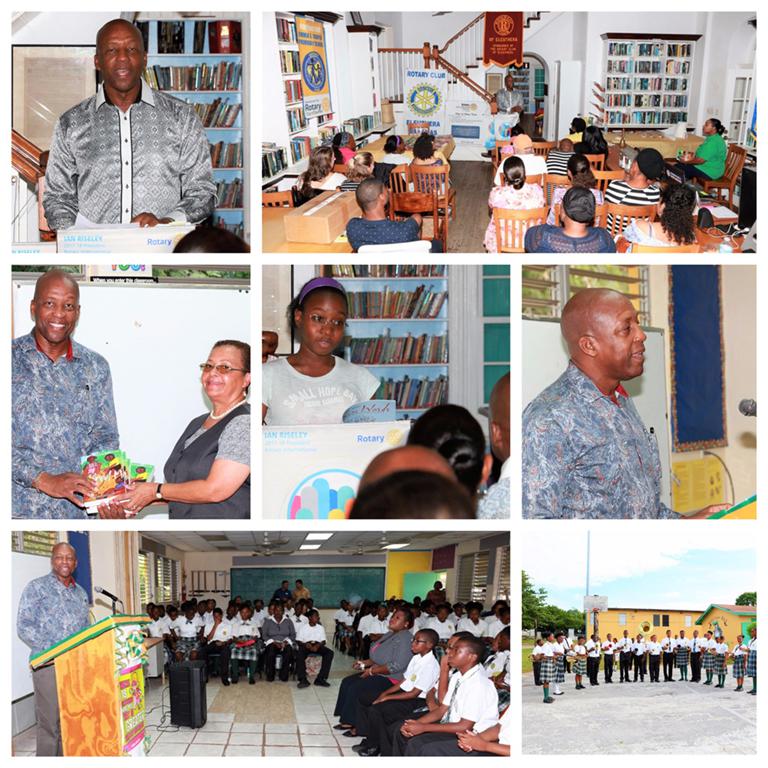 "The motivation that really carried me, was wanting to tell my mother's story," explained Mr. Sears.  He continued, "A lot of people didn't understand this complex and extraordinary woman, who had a great intellect, and I could not understand some of the choices she made.  It was only when she told me her story, which I was behind her for four years.  I drew directly from her diary, which she wrote with brutal honesty, and gave me permission to also tell her story.  So the book is two stories, and as I try to explain in the book, I am the manifestation of her dreams, which were deferred for her, but realized for me.  She lived for her children."
On Thursday evening at 7pm, people from the Central Eleuthera community had the opportunity to hear Mr. Sears as he presented at the Haynes Library.  Before Mr. Sears took to the podium, another young Bahamian author read aloud a poem from her first recent publication, called, "My Very Own Words."  21 year old Derrinique Elliott captured the audience, especially Mr. Sears' wife,  Mrs. Marion Bethel, who is also a gifted poet, and a celebrated one, having won a number of international awards for her works.