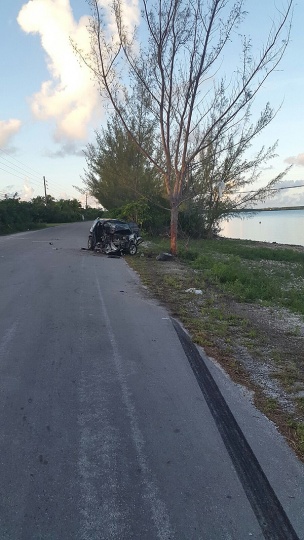 Very early on Sunday morning, September 3rd, 2017, shortly after 4am, Police Officers at the Rock Sound station received a report of a traffic accident on Queen's Highway in Rock Sound, Eleuthera.
The Officers who responded discovered a black 2003 Suzuki Vitara jeep which had been traveling south along Queen's Highway and driven by an adult male, accompanied by three male passengers, which had collided into a casuarina tree on the western side of the highway.
An adult male front seat passenger was reported to have been trapped in the vehicle and succumbed to his injuries at the scene.
The driver, along with the two remaining passengers were all transported to the Rock Sound Clinic in serious condition.  Police say that investigations are ongoing into the fatal incident.