Update 4:
On Wednesday, June 7th, five illegal Haitian migrants (all men) were flown into New Providence via Pineappleair from the Governor's Harbour airport at approximately 11am, after being apprehended in the South Eleuthera area during the Labour Day/Whit Monday weekend.  Two of the men were taken into custody in Wemyss Bight on Sunday, June 4th, and the other three men were caught individually on Friday, June 2nd – one in Bannerman Town, another on the Cotton Bay road (Chris 'Fireman' Brown Ave.), and the third man was taken into custody in Green Castle.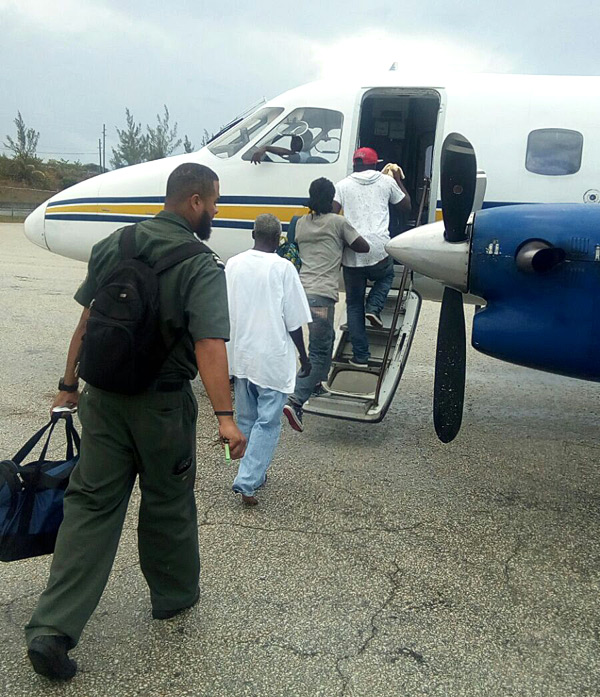 Another four illegal migrants (all men) were also apprehended earlier on Friday, June 2nd, 2017, and sent into New Providence on the same day – bringing the total number of people to have been taken into custody in association with the illegal landing near Bannerman Town beach on Tuesday, May 30th, 2017 to 50.
Update 3:
On Wednesday morning, May 31st, 2017, Police and Immigration teams reported that a total of 41 illegal migrants (all men) had been apprehended from the illegally landed Haitian vessel, discovered near a Bannerman Town beach on Tuesday morning.  The 41 migrants were transported to New Providence on Wednesday morning, via PineappleAir.  Statements from some of the migrants in custody, suggested to authorities that the original number of people on board the vessel may have been approximately 45, including two women.  If correct, another four migrants, including two women are still at large.  However, the number of migrants still at large could be greater, depending on the veracity of those statements.  A reinforcement team of five officers from Immigration in New Providence arrived on island on Wednesday morning to assist local teams in the search, which continued throughout the afternoon.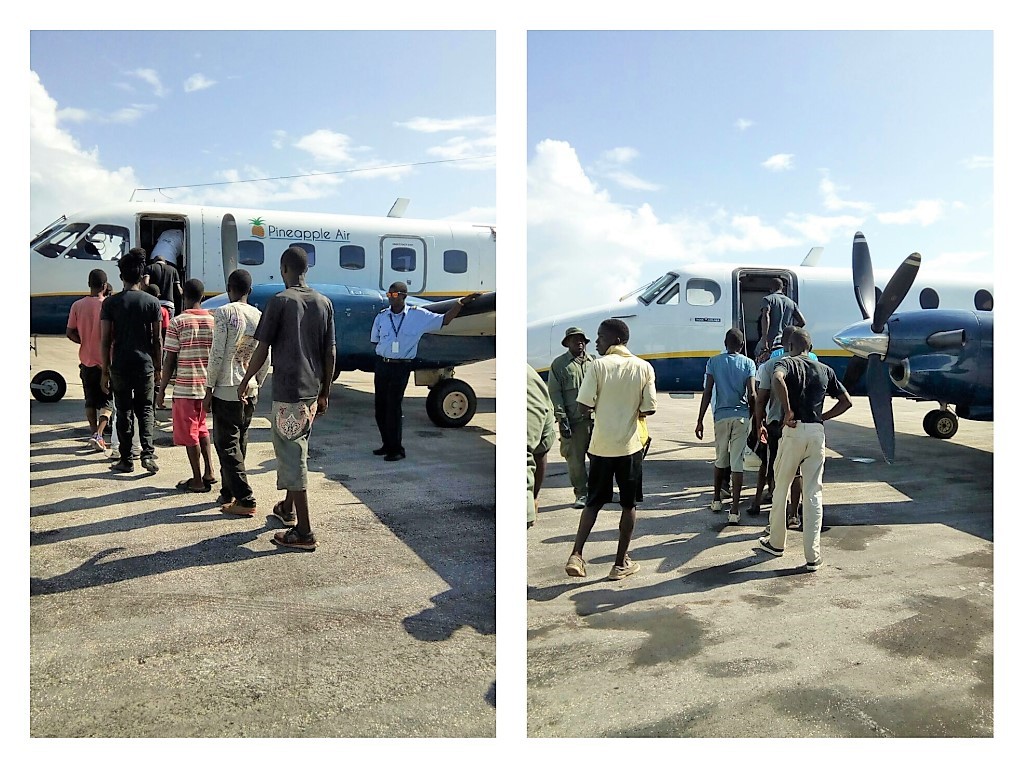 Update 2:
The search for illegal migrants in South Eleuthera since the discovery of the Haitian vessel near a Bannerman Town beach on Tuesday morning, continued into late Tuesday evening.  As of 11pm Tuesday night, authorities reported that the total number of people apprehended from the vessel had climbed to 36 men, with the most recent group of four individuals caught in the area of Wemyss Bight.  Police and Immigration, despite the late hour continued the search.
Update 1:
As of 5pm on Tuesday, May 30th, 2017, authorities reported that the numbers of illegal Haitian migrants apprehended had risen to 21 men, with an additional 15 taken in, during the course of the afternoon.  All of the illegal migrants taken into custody were found still near the vicinity of Bannerman Town. The search in South Eleuthera by Police and Immigration continued.
.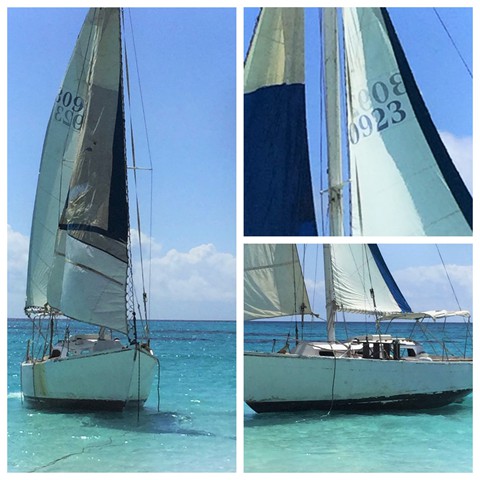 Original Story: (Eleuthera, The Bahamas)  Authorities in Eleuthera were alerted to yet another illegal Haitian vessel landing off of a beach near Bannerman Town on Tuesday morning, May 30th, 2017.  The discovery was made around 10am, and officials suspect the illegal landing to have taken place earlier on Tuesday morning at about 7am.
Local Police and Immigration teams have launched another intense search in South Eleuthera for the illegal migrants who may have been on board the vessel, with six men taken into custody as of 1:00pm on Tuesday afternoon.  Authorities in New Providence have also been informed of the latest developments, said the Immigration, Officer In Charge (OIC) for Eleuthera, Mrs. Shema Darling.
The vessel is of similar size to a Haitian sloop which illegally landed near the same area on May 17th, which resulted in 93 illegal migrants being taken into custody after a four-day search by local Police and Immigration, as well as Defence Force and Immigration personnel out of New Providence.   As a result, authorities suspect that many more illegal migrants are currently at large in the South Eleuthera area, from this most recent landing.
Another group of illegal migrants came ashore in South Eleuthera, near the Cape Eleuthera area on May 13th, which after an intense three-day search, yielded arrests of 88 illegal migrants.
For the month of May, over a two and a half week period, authorities have been alerted to three major illegal landings, with 187 people taken into custody in association with those landings to-date.